Do you think it is time you got an engagement ring? If so, you may have gathered some information to help you out with your search for the perfect ring. The easy part is finding someone to spend the rest of your life with. To most people, the real challenge comes when you try to impress your 'likely' future fiance with an engagement ring.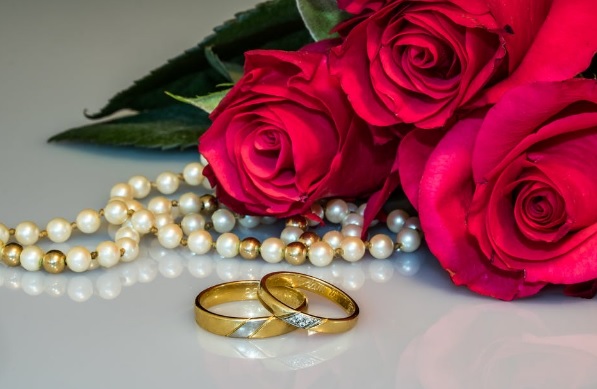 If you are in such a situation, you should know it all boils down to whether or not you will blow their mind with what you pick (and how you present it). Women are very good at hiding what they feel, especially if they are disappointed. They may tell you it is okay when it is not. To make sure you get something great, you need to make sure you have all the facts. Naturally, you will be going for a diamond engagement ring. The following 5 facts should help you make a mindblowing choice for your fiancé.

1. Knowing the best cuts
Men are known to go for the cut that seems big and sparkling. This is a common mistake since it's not every day you go looking for an engagement ring. There is no simple answer to find the diamond cut that looks larger. The cut is determined by a number of factors. However, experts agree marquise and oval cuts of diamond are the best options. They are elongated giving them the illusion they are larger than their actual size.

Keep in mind two diamonds with the same carat may have different diameters. A stone's depth affects the diameter of a cut. For example, a shallow diamond leaks light at the bottom. As a result, the diamond will appear lifeless. If you are having a hard time making a choice, look for the most popular choices from various online or offline stores. From these options, you can easily get one that you believe will make your future wife ecstatic.

2. The setting makes a big difference
Setting in rings is a term used to define how the stone is connected to the band. It affects all types of rings including those that do not have diamonds. The list of different types of setting is long. The right setting makes a diamond(s) appear more striking, sparklier, or larger. It is wise to think about the aesthetic of the whole ring instead of considering the diamond alone.

The most popular settings are:

Channel – features two strips of metal with a row of diamonds set between them
Flush – the metal band and stone are completely flush
Bezel Set – the center stone is wrapped around with a band of metal
Tension – pressure is used to hold the center stone in place
Prong set – center stone is held in place using metal claws
Pave – a row of diamonds is set very closely together in the band
Halo – a large center stone is surrounded by a row of diamonds
3 Stone – a large central stone is flanked by two smaller stones
Slit Shank – the band may seem to resemble two bands in one due to a split effect
3. Online purchases have a lower price tag
Online stores selling engagement rings are the best places to kick off your search for an engagement ring. Research has shown these stores sell their pieces at 20% – 30% less than conventional brick and mortar stores. You will be surprised at the number of such establishments available within your area. Finding a cheaper ring does not mean it has a lower quality. Usually, the price is lower due to the lower operating costs associated with an online store.

Keep in mind it is wise to use online stores within your country. If you choose one that is outside your country, then you'll want to do some tax research. You may save more than 30% by purchasing from a different country. The downside may be paying for more due to import duty and related taxes once you get the ring. Make sure you do thorough research before you go online. Additionally, try to use trustworthy stores such as Rockher Haute Jewelry. They have a long history of providing clients with engagement rings that have surpassed client expectations.

4. You can get an engagement ring customized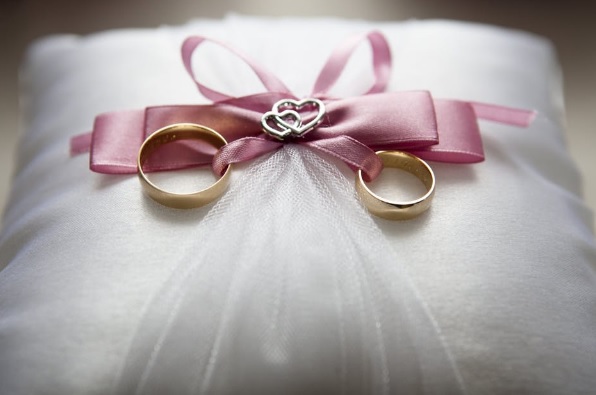 In the past, getting a customized ring was considered to be very costly. This is the reason why some people do not bother to get one customized. Currently, this is not the case. Of course, the cost may be slightly higher, but it is worth it. A plethora of engagement rings are being manufactured and designed every day. You can find some custom designs that will blow your socks off! If you plan on getting something unique, this should be one of your options. Check out some online custom builds or individual designers before you make a decision.

5. Technology has an impact on carat and overall ring
Carat is the magic word used to give an idea of the size of a diamond. So where did the name come from? The name originated from seeds of the carob tree. Centuries ago these seeds were the gold standard for weighing precious stones. Currently, cutting a diamond is still a blend of science and art. Technology has helped us move to better standards, but the skills for cutting a diamond are more or less the same.

In the past, it was almost impossible to cut diamonds of 0.01 carats. They could only be cut into simple cuts referred to as "single cuts." Such cuts were so small they could not meet the facets required to make a brilliant cut diamond. Currently, diamonds 25% smaller are able to be made. These diamonds have the full 58 facets needed to make a brilliant cut. This means you may have a smaller diamond, but it may sparkle better than a larger diamond cut in the past 20 years or so.

You can find general knowledge about diamond engagement rings on the internet in a short time. However, there are some facts you need to have before you start shopping for an engagement ring. Use these five facts about engagement rings to help you make an informed decision.