Pakistani on-screen character Aisha Khan is quitting from the media industry, without doubtlessly communicating the reason for her decision.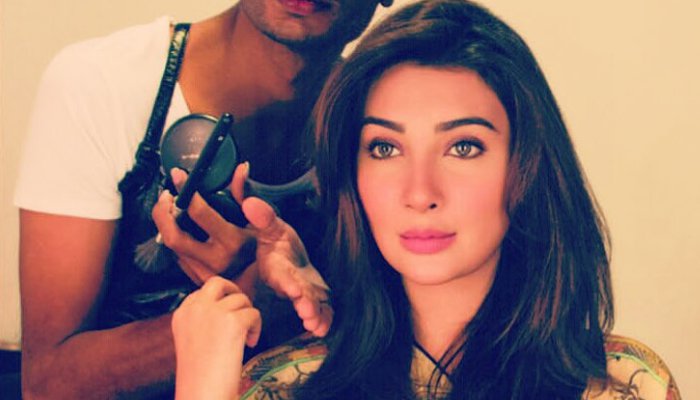 In a message posted on Facebook and shared on Twitter, Aisha has communicated that she would move to another time of her life and has expressed profound gratitude to her partners and people outside the work business for their assistance.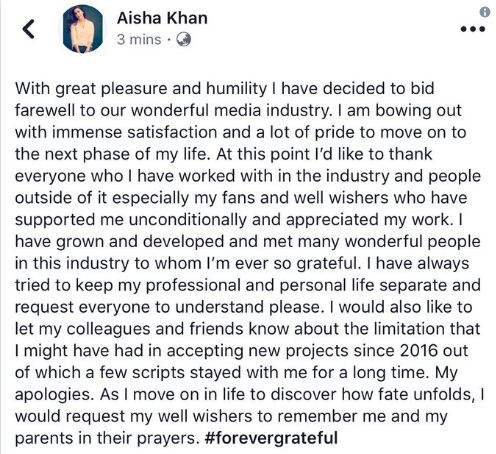 "I have grown and developed and met many wonderful people in this industry to whom I'm ever so grateful," Aisha has written.
The performing craftsman has in like manner apologized to her partners for not having the ability to take new endeavours since 2016.
"I have always tried to keep my professional and personal life separate and request everyone to understand please," she has stated in the message. "I would also like to let my colleagues and friends know about the limitation that I might have had in accepting new projects since 2016 out of which a few scripts stayed with me for a long time. My apologies."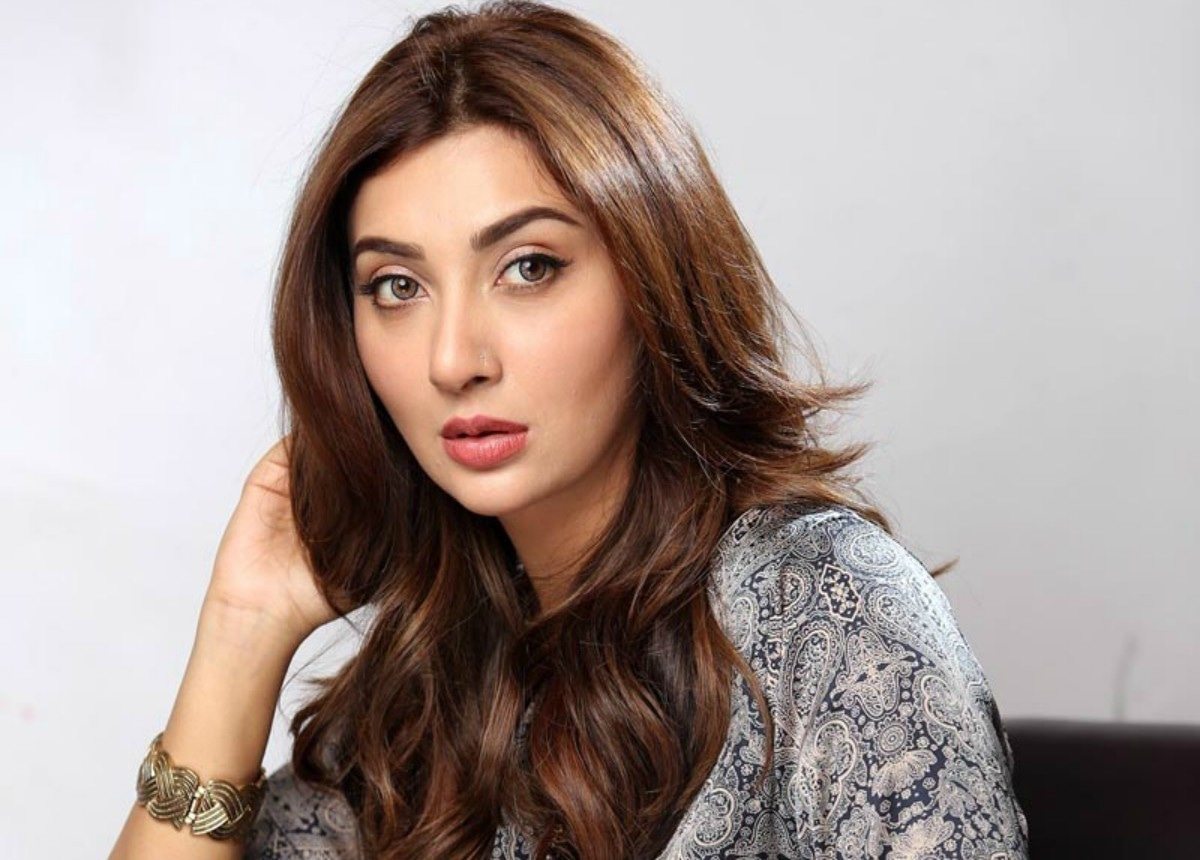 Aisha has worked in different TV appears, including Mann Mayal, Mehndi and Parsa. She has moreover appeared on the silver screen – some of her films being Waar and Jawani Phir Nahi Ani.