What do you do when you're employed full-time and still struggling to make ends meet? Or when you're able to cover the basics, but you dream of a life with more opportunities that can only obtained by maneuvering into a higher income bracket? Is it necessary to change industries or get another degree to have the kind of life you want?
Fortunately not! This article will explore many possible ways of making extra money even with a full-time job. The recommendations you'll find here will be fast, fun, and achievable in your free time. Read on to discover how lots of hard-working people are already bringing in extra cash every month.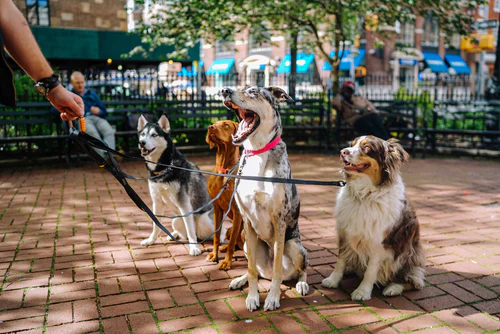 1. Take on odd jobs
Websites like Craigslist and Nextdoor always contain "help wanted" ads for everything from babysitting to dog-walking to landscaping. Make a list of your special skills, then log on to one of these sites and see what sort of need exists in your neighborhood. If you're willing to put aside even a few hours of your weekend, you can make some extra spending money helping friends and neighbors. With enough word-of-mouth support, you can even turn your odd jobs into a lucrative side hustle!
2. Sell your unused belongings
Most of us have more stuff than we know what to do with, so why not unload some of it and make a little extra cash in the process? Spend some time going through your closet, your garage, your library, your storage unit, your attic, or anywhere else you might have valuables just lying around, and set aside anything you haven't used in a year or more. Once you have a nice stockpile of items to sell, you can put them on eBay, Craigslist, OfferUp, or Facebook Marketplace.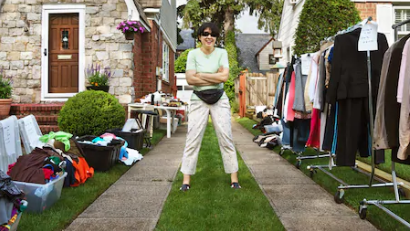 No matter what you have to get rid of, odds are somebody out there will be happy to take it off your hands.
3. Donate plasma
If you're healthy, not squeamish about needles, and have some time to kill sitting in a chair and watching TV, many plasma donation centers will allow you to donate up to two times a month. Many centers also offer bonuses for recruiting new donors. All you have to do is show up, fill out some paperwork, undergo a brief physical, and you're ready to start donating. Not only will you be helping to make a difference for someone in medical crisis, you'll be making some easy passive income.
4. Fill out surveys
There are dozens of survey sites willing to pay consumers just for sharing their opinions about popular products and services. Simply sign up, create a profile, and start giving your feedback and before long you can be making some fast cash on the side. Most surveys are targeted to specific demographics so you probably won't be eligible for everyone, but if you're patient you're likely to find plenty of opportunities to say your piece in exchange for some compensation.
5. Participate in local focus groups
Search for focus groups in your zip code and you may be surprised by how many you find. Many organizations pay sometimes substantial sums for consumers to test everything from dairy products to weight loss supplements and state their opinions. If you sign up for one, you should expect to be there for at least a few hours, but at the end you'll have made some extra money for relatively little work.
6. Become a standardized patient
Many medical clinics and teaching hospitals employ actors to participate in simulations for educational purposes. These simulations can include diagnostic scenarios, medical emergencies, and more, and all you have to do is show up and act out the scenarios given to you. You don't need any professional acting experience to take part, and you'll be helping medical professionals sharpen their skills and ultimately deliver better care to their patients.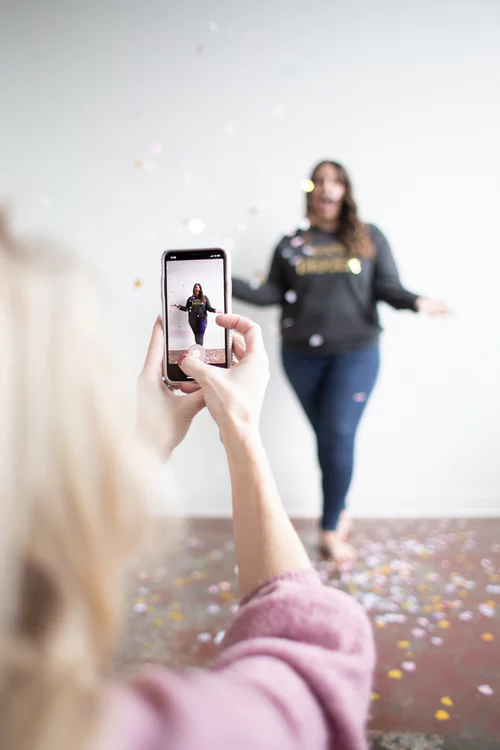 Most standardized patient jobs only last a few hours and pay quite handsomely for the time you invest.
7. Become a social media influencer
More and more industries are beginning to recognize the value of partnering with social media influencers to help build up their client base. If you are an active social media user with a large audience, and if you're willing to spend some time reviewing and endorsing products, you can transform your social media accounts into a form of passive income. Influencers generally need to provide high-quality photos of the products they're helping promote, so keep that in mind as you pursue this path.
8. Explore new business opportunities and become your own boss
Entrepreneurship is financial freedom! Our compensation plan offers aspiring entrepreneurs the opportunity to make their financial dreams a reality. We give you all the tools you need to turn the nutritional industry's highest quality supplements into your own thriving side business. Lilly Alder from Kyani Team Genesis (https://www.kyaniteamgenesis.com/) explains that successful businesses have world wide connections with other professionals in their field. Visit the link to learn what can do for you, and before long you can be developing an active network of professional contacts to help build your business!
As you can see, there are numerous ways for gainfully employed people to make extra income on the side, but if we had to choose we would always recommend the entrepreneurial path. When you take your business into your own hands, you're gaining a level of independence and opportunity for advancement that most people only dream about. And we'll be there every step of the way to help you along your path to meeting all your financial goals.
If you have a talent for sales and community-building, and you want to help promote a product you can get behind, Kyani is the ideal starting point for you. Cash bonuses, recruiting bonuses, and a unique incentive programs are just a few of the advantages of becoming a member of our rapidly expanding sales force. So if you're ready to take the plunge into our leadership pool, visit the link and contact us today!